Endorsement for Resource Teachers
Endorsement for Resource Teachers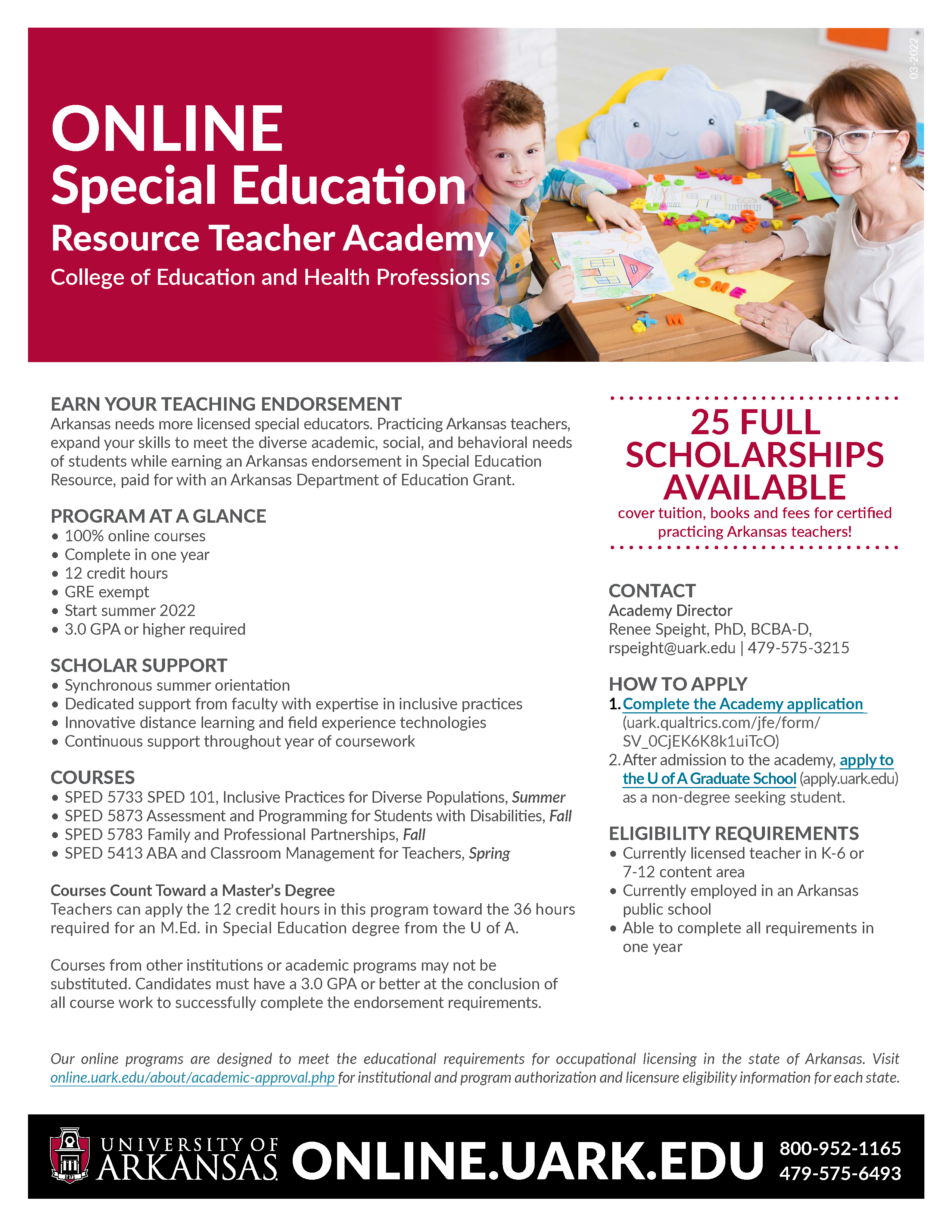 The Special Education Academy Endorsement for Resource is a 12 credit-hour program offered to develop competencies expected of resource room teachers.
The College of Education and Health Professions provides the coursework needed for successful teacher candidates to submit a request for the resource room endorsement from the Arkansas Department of Education. Prospective students not residing in Arkansas must check their own state's requirements and reciprocity agreements. Nationally recognized faculty provide the instruction for the program.
Application: The endorsement program application is online. After admission to the academy, apply to the U of A Graduate School as a non-degree seeking student — assuming the prospective student is not also seeking a masters' degree.
Note: Deadline for applications is Friday, April 15, 2022.
The Special Education Resource Endorsement Plan is offered through University of Arkansas Global Campus. Our flyer (PDF) has further details as well.