Teaming for Transition
Graduate Certificate in Transition
Effective Transitions are Key to Adult Success for Youth with Disabilities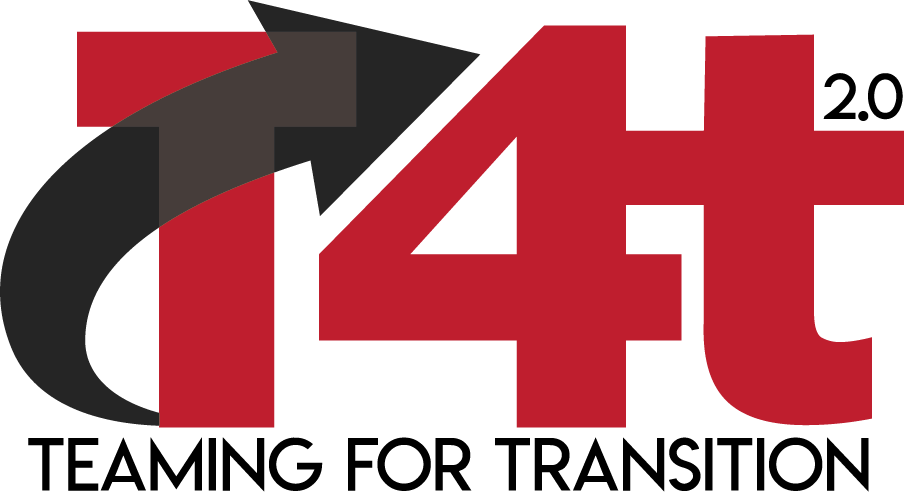 Young adults with disabilities and their families continue to struggle to successfully transition from school to adult life in ways that lead to ongoing employment, community engagement, time with friends and overall independence.
Educators, school administrators, related service providers, school counselors, school social workers, community service providers and vocational rehabilitation counselors with expertise in effective transition practices can impact these future outcomes.
Working collaboratively across disciplines, with youth and their families, professionals specializing in transition build the bridge between high school and adult life.
Students seeking the Graduate Certificate in Special Education Transition Services (SPTS) can apply for special funding through the U.S. Department of Education's Office of Special Education Programs. The coursework is fully online.
Other Supports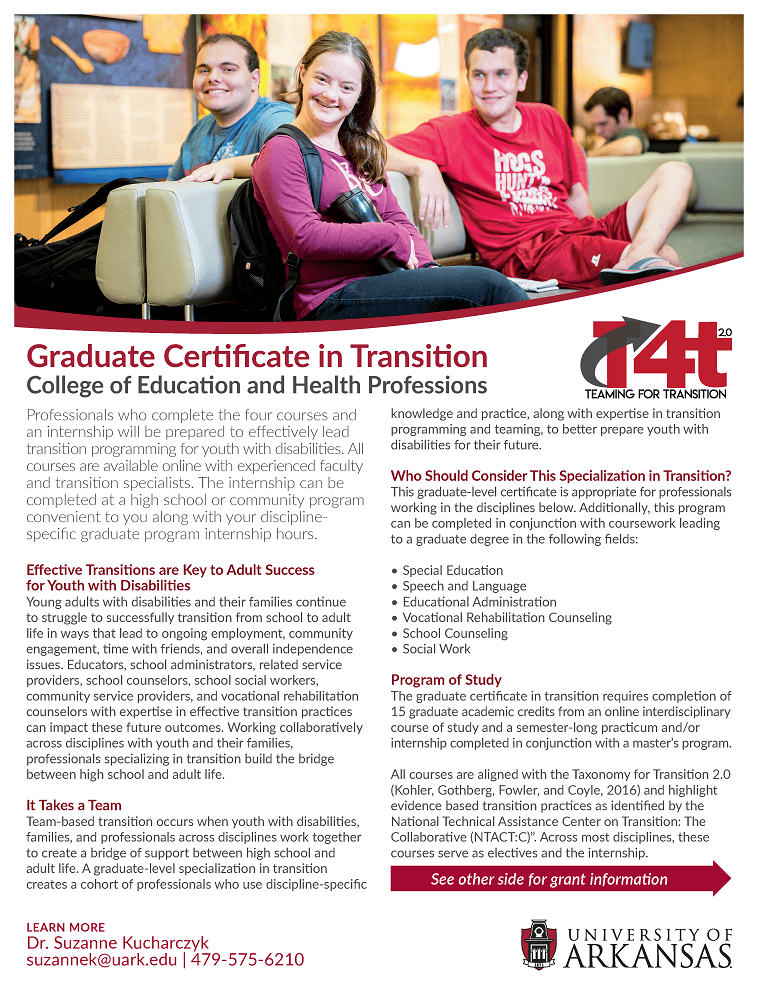 Transition specialization students will be connected to a network of professionals engaged in transition across disciplines. Students residing and working in Arkansas will be connected to the Arkansas Department of Education Transition Services Coordinator for their area.
Upon completion of the coursework, professionals will be prepared to:
Develop and use effective interdisciplinary teaming in support of student transition
Lead and support Individualized Education Planning teams in the creation, implementation and monitoring of transition plans
Conduct transition-focused assessments including person-centered planning
Create career-development plans and design work-based learning experiences
Create disability-specific learning supports
Identify community and school partners
Promote self-determination and self-advocacy in students
Provide instruction on skills necessary for independent adult life and successful employment
Use evidence based practices specific to transition
Demonstrate knowledge of federal and state transition-related laws and practices
Our flyer (PDF) has further details.