Future Students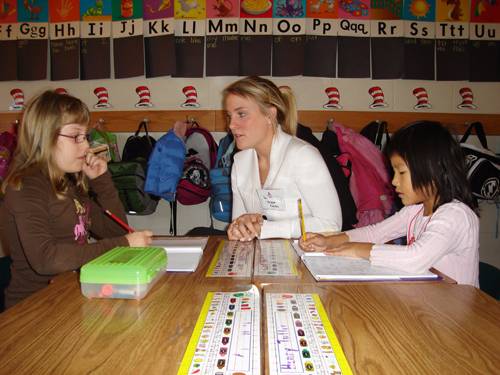 The Curriculum and Instruction Department prepares students for many careers in education. CIED offers majors and concentrations in career and technical education, childhood/elementary education, educational leadership, educational technology, secondary education, special education, school administration, and gifted and talented education.
CIED students have tremendous opportunities to gather hands-on experience in community settings as student-teaching interns in area schools and have the added advantage of having professors readily available to them when seeking help with everything from course selections and planning to resume building and career advice. Small class size, low student-faculty ratios, and an outstanding and tightly knit support system of students and professors are only a few of the advantages of being part of the academic community at the University of Arkansas.
Students may graduate with a Bachelor of Science in Education (B.S.E.) or go on to earn degrees in Master of Arts in Teaching (M.A.T.), Master of Education (M.Ed.), Education Specialist (Ed.S.), Doctor of Education (Ed.D.), or Doctor of Philosophy (Ph.D.), enjoying the wealth of opportunities available to them professionally. A variety of majors and concentrations are available to students at all levels.
For students seeking a degree in Special Education, there is a B.S.E. in Special Education, M.Ed. in Special Education, and Graduate Certificates in Autism Spectrum Disorder (ASD) and in Applied Behavior Analysis (ABA). The Ed.S. and Ph.D. in Curriculum and Instruction each have a focus in Special Education, ASD, and ABA.
The M.A.T. program recently was recognized as one of the leading U.S. teacher preparation programs by the American Association of Teacher Educators. The newest initial licensure program is the B.S.E. in Special Ed.
Individuals can receive a teaching license at the childhood education level (grades K-6), secondary level (grades 7-12), special education (grades K-12), and endorsements in gifted and talented (grades K-12), and English as a Second Language (ESL) (grades K-12). Programs are also available to earn various administrative licenses as well as additional licensure programs in most areas.