Departmental Leadership
The Department of Curriculum and Instruction provides an array of services to the college including academic, communications, development, scholarships and research. Please use the links below to contact the chairperson or coordinator for the program listed.
Interim Department Head — Dr. Ed Bengtson
Dr. Ed Bengtson is the interim head of the Curriculum and Instruction Department (CIED). He is an Associate Professor of Educational Leadership. Prior to becoming the interim head of CIED, Dr. Bengtson served as the program coordinator of the educational leadership program. Prior to coming to the University of Arkansas, he served as a public school teacher and administrator for 22 years. Dr. Bengtson's research interests include the succession of leadership in educational institutions and data use in the k-12 educational arena. His doctorate in Educational Administration and Policy was earned at the University of Georgia.
479-575-5092, egbengts@uark.edu
Assistant Department Head — Dr. Sean P. Connors
Dr. Sean Connors is the assistant department head of the Curriculum and Instruction. He is responsible for supporting the work of graduate assistants, collaborating with faculty to recruit and retain students, and supporting programs efforts to collect data for accreditation. He is an associate professor of English Education. His interests teaching and research interests include young adult literature, literary theory, multimodal literacies, English/language arts methods.
479-575-2667, sconnors@uark.edu
CIED Ph.D and M.Ed Program Coordinator — Dr. Jason L. Endacott
Dr. Jason Endacott is the program coordinator for the M.Ed., Specialist and Ph.D. degree programs of the Curriculum and Instruction Department. He is responsible for student admissions, graduate assistant selection, course scheduling, program curriculum, and accreditation. He is an associate professor of Social Studies Education, and his research focuses on historical empathy. He holds degrees from the University of Kansas and Kansas State University.
479-575-2657, jendacot@uark.edu

Career and Technical Education Program Coordinator--Dr. Betsy Orr
Dr. Orr teaches undergraduate and graduate courses in business education and career and technical education. She also serves as the Program Coordinator for the Career and Technical Education program. Dr. Orr serves on several committees at the college and university level. She is past chair of the University Academic Advising Council and the former Associate Dean for Academic Affairs.
479-575-6430, borr@uark.edu
Childhood Education and Elementary Education Program Coordinator — Dr. Christine Ralston
Dr. Christine Ralston coordinates the Childhood and Elementary Education programs. These programs prepare teacher candidates for initial licensure in grades K-6. Two licensure paths are available: a four-year bachelor of science degree in elementary education and a five-year master of arts degree in elementary education. Both programs include a yearlong internship experience. Dr. Ralston is a clinical assista nt professor with interests in literacy, assessment, action research, clinical practice, and accreditation. She also serves as the university liaison for Jones Elementary School in Springdale, and as a site visitor for the Council for the Accreditation of Educator Preparation.
479-575-7770, cralston@uark.edu
Educational Leadership Program Coordinator —Dr. Kevin Brady
Dr. Kevin Brady coordinates the Educational Leadership program. This program prepares students for licensure as principals, superintendents or other administrative positions. EDLE offers master of education, doctor of education and educational specialist degrees. For holders of master's degrees, it has coursework leading to certificates in supervision.
479-575-2436, kpbrady@uark.edu
Educational Studies Program Coordinator — Dr. Rhett J. Hutchins
Dr. Rhett Hutchins coordinates the Education Studies program. It offers a bachelor of science in education, which focuses on the general theory and practice of learning and teaching. This degree, in itself, does not include licensure. Students completing this program will have the cognitive ability to apply teaching strategies to a variety of employers. He is a professor of Educational Studies. His interests include history of education, educational philosophy, young adult literature, disciplinary literacy, and dialogues between scientific and religious literacies.
479-575-5561, rjhutchi@uark.edu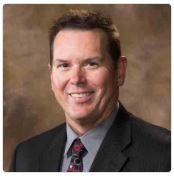 Educational Technology and CIED Ed.S. Program Coordinator — Dr. Derrick Mears
Dr. Derrick Mears coordinates the Educational Technology program, which offers both a certificate program and an online master of education degree. The M.Ed. in educational technology prepares students for professional positions as educational/instructional technologists and instructional designers in education, business, government, and the health professions. Dr. Mears, a clinical associate professor, is responsible for recruitment of students, advising, program reviews, admissions, and record maintenance.
479-575-5439, dmears@uark.edu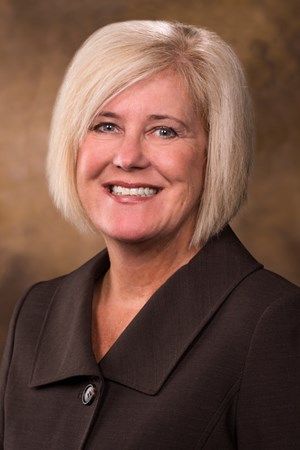 Secondary Education Program Coordinator — Dr. Laura Kent
Dr. Laura Kent coordinates the Secondary Education programs. The Secondary Education Program offers at Bachelor of Arts in Teaching (B.A.T.) with majors in five subject areas. The Master of Arts in Teaching (M.A.T.) in Secondary Education prepares K-12 teachers in a wide variety of instruction areas
479-575-8762, lkent@uark.edu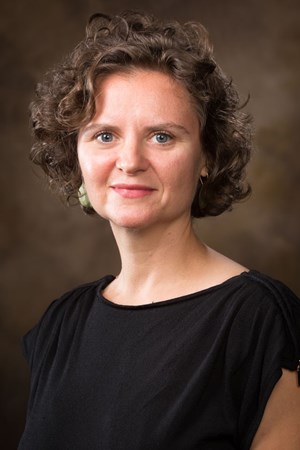 Special Education Program Coordinator — Dr. Suzanne Kucharczyk
Dr. Suzanne Kucharczyk coordinates the Inclusive Educational and Clinical Programs. These programs include Special Education, Gifted Education, and Teaching English to Students of Other Languages each of which are also led by faculty in these disciplines. The Special Education program offers a bachelor's and master's in special education with coursework leading to an initial license and endorsement; endorsements for educational examiners, resource room instructors, and dyslexia therapists; and graduate certificates in applied behavior analysis, autism spectrum disorder, and special education transition services. An assistant professor, Dr. Kucharczyk's research interests include the experiences of youth with disabilities, their families, and educators through the transition process from school-life to adulthood and supporting schools and families in the use of evidence-based practices for children and youth with disabilities that require significant supports.
479-575-6210, suzannek@uark.edu