Technology Education
B.S.E. in Career and Technical Education — Technology Education Concentration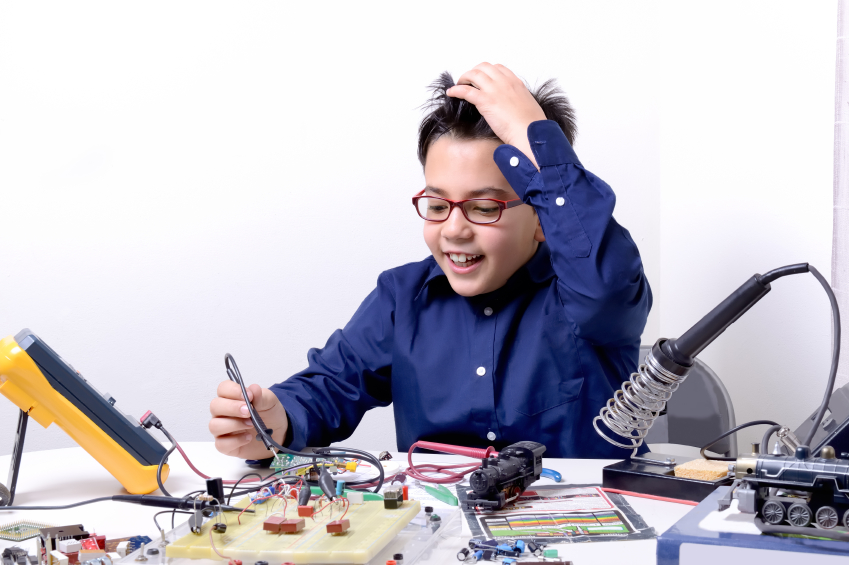 A Bachelor of Science in Education degree with a concentration in technology education is a licensure program that prepares one to teach technology, pre-engineering, or other technical programs at the high school, middle school, or community college levels. Additionally, the program prepares one to enter mid-level technical and management careers in business and industry. The concentration is a specialized field of study within the career and technical education program at the University of Arkansas.
What is Technology Education?
Technology education is applied learning through individual and group projects.
Technology education is problem solving by designing and developing products and processes.
Technology education is learning how math, science and technology work together to design products that make life easier.
Technology education is working on projects that help you understand what engineers, designers, architects, scientists and teachers experience in their jobs.
Technology education is preparing you to go into the classroom and help students build the skills and knowledge that will help them decide on careers for their future.
Technology education will prepare you to teach pre-engineering, computer-aided drafting, design and development, manufacturing, architecture and many other technical subjects at the middle school, high school, technical and community college levels.
A major in technology education prepares individuals to teach technology — providing secondary students with information concerning the development of technology and its effect on people, the environment, and society. Graduates of the University of Arkansas program teach classes that enable their students to learn how to adjust to change, deal with forces that influence their future, and participate in controlling that future, thus ensuring a better future for all.