B.S.E. in Childhood Education
B.S.E. in Childhood Education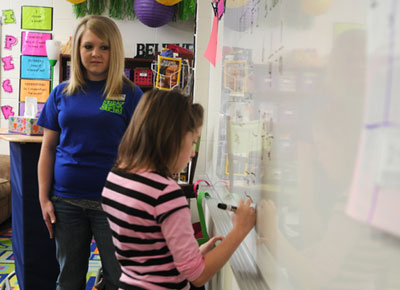 The Bachelor of Science in Education in Elementary Education program of study is one of two paths to K-6 teacher licensure at the University of Arkansas. (The other is a five-year combined bachelor's and master's degree.) Candidates make applications to the program during the first semester of their sophomore year, usually in September. If accepted to the program, candidates would begin the program during the second semester of their sophomore year. Education pedagogy courses are taken during the sophomore, junior and seniors years of the program. Candidates complete their public school internship during the fall and spring semesters of their senior year.
Childhood Education Internship Handbook (PDF)
The B.S.E. in Elementary Education (ELEL) is a competitive entry program for upper-level coursework. The definitive due date for applications for those candidates who wish to apply to the program in Fall 2020 will be announced in Spring 2020.
If you have any questions, contact Mellissa Goodger at mmgoodge@uark.edu or 479-575-4201.