Autism and Developmental Disabilities Symposium
Autism and Developmental Disabilities Symposium
Supporting Successful Outcomes
through Social Skill Instruction
University of Arkansas
Autism Spectrum Disorder and
Developmental Disabilities Symposium

March 16-17, 2020 — 8:30 a.m. - 4 p.m.
---
Announcement
We are saddened to share that we will need to postpone this year's symposium. Our keynote/workshop speaker has personal concerns about continuing to travel after having been in Seattle and Los Angeles recently, and living in California. We appreciate her concern and prudent decision.
Ms. Jackie Micheletto will be processing your reimbursements shortly. Please let the person who registered you know to monitor credit/debit card activity. Also, please remember to cancel hotel room reservations you may have made.
We will let you know as soon as we have alternate dates for the social skills focused symposium. Like you, we were excited to share and learn about these supports for students. Know that these efforts will continue — likely this fall.
Please share with anyone you knew was planning on attending in case this email doesn't find its way to them.
If you have any questions feel free to contact us.
Suzanne Kucharczyk and Renee Speight
---
Registration
→ Please sign up online ←
Early Bird Registration — $150 — through 5 p.m. Saturday, Feb 29
Group Registration (4 or more) — $112.50 per person
Family Registration — $25
Student Registration — $25
Location
Hilton Garden Inn, Fayetteville
1325 N Palak Drive Fayetteville AR 72704
479-856-6040
Lodging
A block of rooms has been reserved at a discount for registrants at the Hilton Garden Inn under "Autism Symposium."
Symposium Content
This symposium will provide participants with knowledge related to social skill instruction aligned with many High Leverage Practices identified by the Council for Exceptional Children and the CEEDAR Center (McLeskey, Maheady, Billingsley, Brownell & Lewis, 2019), supportive of inclusive practices and long-term outcomes. In addition to gaining knowledge on social skill instruction, participants will engage in developing plans for adoption and implementation of social skill-related interventions across settings to build systems of support to promote access and relationships for individuals with disabilities. Participants will take advantage of national, state and local expertise by learning effective practices for school, home, and community and applying these practices in their own contexts.
Participants: The symposium is appropriate for families, early childcare providers, special education teachers, paraprofessionals, general education teachers, behavior analysts, related service providers and anyone else interested in supporting children with autism and other developmental disabilities.
Along with a keynote presentation from Dr. Shannon Bates from UCLA PEERS Clinic, participants will attend workshops and informational sessions designed to support their work with children, youth, and young adults improving social outcomes.
Keynote
Dr. Shannon Bates, licensed clinical psychologist, UCLA PEERS Clinic
Day one of the symposium will be led by Dr. Shannon Bates.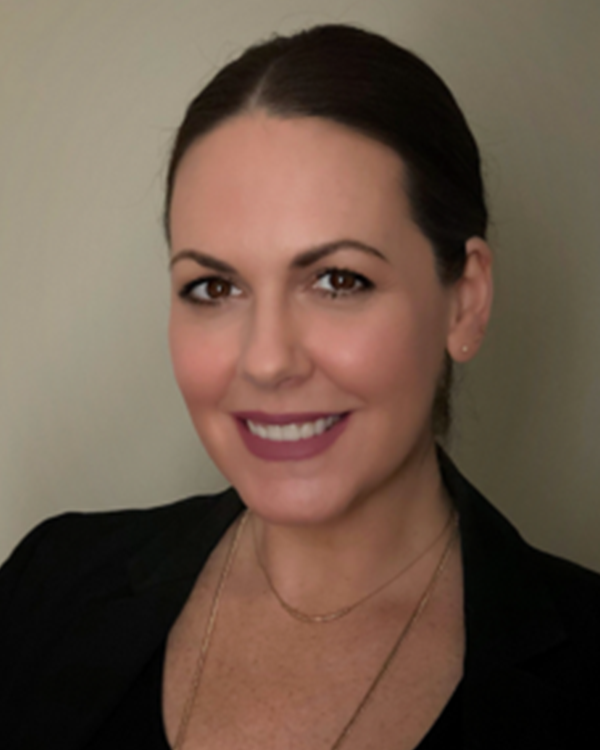 Shannon Bates, Psy.D., serves as the Parent/Social Coaching group facilitator for the PEERS for Preschoolers, PEERS for Adolescents and PEERS for Young Adults treatment groups. PEERS stands for Program for the Education and Enrichment of Relational Skills. Within this role, she teaches ecologically valid strategies for developing meaningful friendships and romantic relationships. Additionally, Dr. Bates leads the PEERS Training Seminars and PEERS Boot Camps at the University of California, Los Angeles, as well as some off-site training seminars. Dr. Bates was the UCLA PEERS Clinic Coordinator from 2010 to 2012, during which time she led teen, young adult and parent/caregiver groups. She also co-led domestic and international PEERS Training Seminars alongside PEERS founder and director Elizabeth Laugeson, Psy.D. Dr. Bates obtained her undergraduate degree at Virginia Tech and her Psy.D. in Clinical Psychology from Pepperdine University. She completed her internship training at the VA Sepulveda Ambulatory Care Center and her postdoctoral fellowship at the VA Long Beach Healthcare System, where she specialized in the treatment of young adults and adults with severe mental illness, including trauma, chronic depression, addiction, suicidality and self-harm. Dr. Bates' private practice is in West Hollywood, California.
Breakout Sessions
On day two of the symposium, breakout sessions are designed to provide participants with resources, plans and supports for adopting and implementing social skill-related interventions to promote access and relationships for individuals with autism and other developmental disabilities.
Topics
Developing and Implementing Function-Based Social Skill Interventions
Fostering Collaboration Related to Social Skill Instruction across Settings
Preparing and Supporting Teams in Implementation of Social Skill Instruction
Prioritizing Social Skills across Ages
Integrating Social Skill Instruction in Tier II Prevention and Intervention Programs
Role of Family in Social Skill Instruction
Creating Opportunities for Generalization of Social Skills
Learning Objectives
By the end of the symposium, participants will:
Recognize the importance of improving social outcomes for children and youth with ASD and other disabilities
Describe social skill instruction, identify effective practices for teaching social behaviors and develop plans and supports to improve social skills of children and youth with ASD and other disabilities
Apply specific steps to collaboratively plan for identifying social skill needs, design evidence-based multitiered systems of support, implement interventions while monitoring progress and support generalization of social skills across settings
Plan for the use of collaborative strategies in partnership with families, educators, related service providers, peers and others to promote opportunities for generalization of social skills
Understand processes specific to evaluating for and using social skill instruction across settings and recognizing resources to address these in collaboration with professionals and families
Schedule at a Glance
Monday, March 16
8 a.m.-8:30 — Registration
8:30-11:30 — Welcome and Keynote — Dr. Shannon Bates — Location: Redbud room, Hilton Garden Inn
11:30-1 p.m. — Lunch Break — On your own
1-4 — Implementation Workshop — Dr. Shannon Bates — Facilitators Will Support Implementation across Ages — Location: Redbud
Tuesday, March 17
8:30 a.m.-8:45 — Opening Remarks
8:45-9:45 — Morning Workshop — Scaling Up Social Skill Supports in School Contexts — Location:

Redbud

9:45-10 — Break
10-11:30 — Breakout Workshops

Sexual Social Skills acros the Age Span — Dr. Peggy Whitby — Location:

Redbud

Supporting Social Skills through Peer Systems in School and College — Drs. Suzanne Kucharczyk and Aleza Greene — Location: Apple Blossom
Increasing Prosocial Behaviors in Classrooms with CW-FIT — Dr. Renee Speight — Location: Dogwood

11:30-1 p.m. — Lunch Break — On your own
1-2 — Breakout Sessions

Practicing Social Skills to Prepare for Transition to Work and Community — Bonnie Boaz, Arkansas Transition Services and School Partners — Location: Redwood
Generalization of Social Skills — Rogers Public Schools — Location: Apple Blossom
Community Organizations, Services and Eligibility — Renee Holmes — Location: Dogwood

2-2:15 — Break
2:15-3:15 — Breakout Sessions

School-Based Social Skill Intervention Panel — School-Based Professionals — Location: Redbud
Social Skills Instruction for Non-Vocal Learners — Drs. Christine Holyfield, Liz Lorah, and Jessica Miller — Location: Apple Blossom
T4T Meeting — Faculty, Partners and Scholars only — Location: Dogwood
Continuing Education Units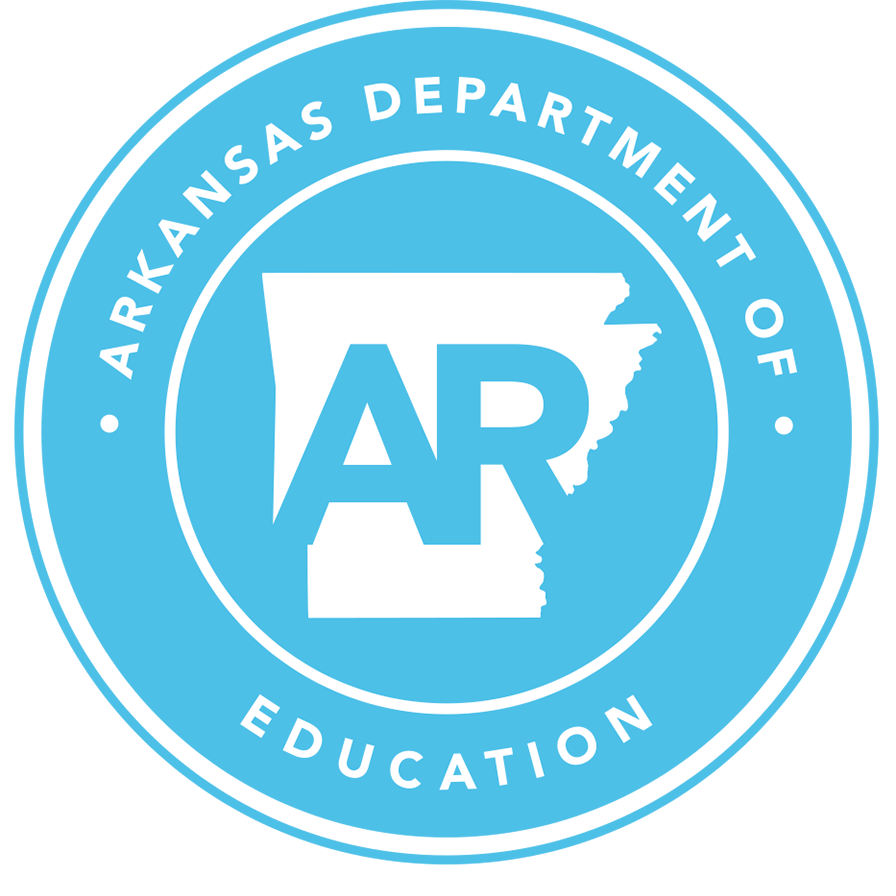 Participants may apply for CEUs depending on their professional designation.
Attendees are eligible to receive 10 Arkansas Department of Education CEUs.
Attendees are eligible to receive up to 10 BACB CEUs.

This course is offered for up to 1.05 ASHA CEUs (Intermediate level, Professional Area).
Partial credit will be allowed. Attendees must complete the tally sheet provided in their packet and turn it in to the moderator prior to leaving. Attendees are encouraged to take a photo of their tally sheet prior to submitting it to the moderator. Tally sheets will be emailed to attendees via the email provided on the tally form. Attendees are encouraged to write legibly on the form.
Satisfactory Completion of Course
If you are seeking ADE, BCBA and ASHA CEUs, you must complete the self-assessment/session evaluation form for each session you attend. This form will be located in your event folder along with specific instructions for completion. Participants seeking BCBA and ASHA CEUs must sign in and out for each session attended with designated person.
Refunds and Cancellation Policy
Refunds and cancellations are not accepted. A registration can be transferred to another participant up until the day of the symposium. To transfer a registration please contact Jackie Micheletto at jmichel@uark.edu with the name of original registrant and name of person attending in their place.
Dissatisfied with the event? Our goal is to provide the best continuing education experiences possible for our participants. Individuals who are dissatisfied with continuing education provided, including advertising, are encouraged to contact us via email to attempt to resolve any issues. Please make sure to share your positive and negative experiences on the end of day evaluation.
No Show
If a registration has been made, fees paid and no request for transfer provided, registration fees will not be refunded or credited toward a future event.
Inclement Weather and Event Cancellation
Should inclement weather prevent an event from occurring on the scheduled date or circumstances require the cancellation of the event, we will attempt to reschedule the event. If the registrant still chooses to participate on the event's rescheduled date, all fees as well as cancellation policies will apply to the rescheduled event. Due to expenses incurred in order to host the symposium, if we cannot reschedule the event, a refund minus a processing fee of $30 will be refunded to the registrant.
No-show, no transfer or registrants who cannot attend due to inclement weather in their area will incur a 100 percent registration fee charge.
Disclosures
Financial Disclosures — Dr. Bates is receiving an honorarium. No additional financial disclosures to report for additional speakers.
Non-financial Disclosures — None to report for all speakers.