Microcertificate in Autism Spectrum Disorders (AUTS)
Microcertificate in Autism Spectrum Disorders (AUTS)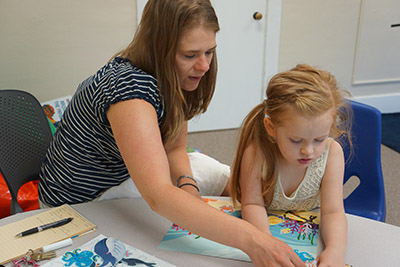 The Graduate Microcertificate in Autism Spectrum Disorder empowers professionals to gain the specialized knowledge and skills needed to support people on the autism spectrum. The coursework — which is designed for professionals with or without teaching licenses — addresses the ASD support needs of individuals in K-12 education, counseling, social work and other service-focused settings.
The program can be completed through online coursework available through the Special Education program.
The coursework is delivered online allowing students the opportunity to pursue their educational goals at a time and place that fits their schedule.
Nationally recognized faculty provide the instruction for the program.
Application: Prospective students who are not also seeking a master's degree must apply to the Graduate School. The student must meet Graduate School admission requirements and provide a statement of purpose and current resume.