Certificate in Applied Behavior Analysis (ABA)
Certificate in Applied Behavior Analysis (ABA)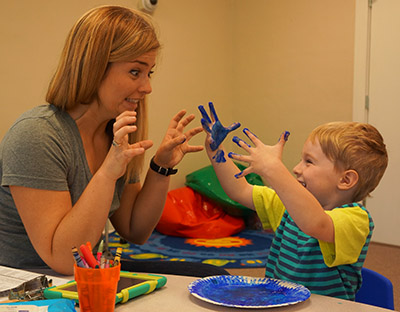 The Graduate Certificate in Applied Behavior Analysis (ABA) offers a coursework sequence that has been verified by the Behavior Analyst Certification Board as well as the opportunity to enroll in practica for the completion of supervision hours.
The ABA courses align with the current course requirements set forth by the Behavior Analyst Certification Board.
Prospective students must hold a bachelors' degree in a related field (e.g., education, psychology). Prospective students who hold degrees in unrelated fields should apply for the Master in Education in Special Education along with the ABA Graduate Certificate.
Nationally recognized faculty provide the instruction for the program.