Survey Honors Family and Consumer Sciences Program
Survey Honors Family and Consumer Sciences Program
Great Value Colleges Ranks UA Family and Consumer Sciences Education Degree in the Top 50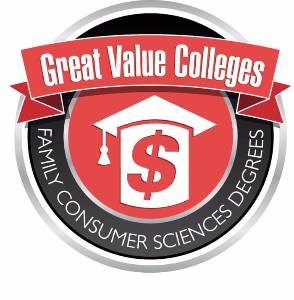 The University of Arkansas was recently identified as one of the great value colleges for Family and Consumer Sciences for 2016-17.
The ranking was created based on master's and doctoral degree opportunities, research opportunities, and internship and scholarship opportunities, to name a few. Data was collected from the NCES College Navigator database, Payscale.com and school websites.
The University of Arkansas offers a Bachelor of Science in Education degree in Career and Technical Education with a concentration in Family and Consumer Sciences. The program's curriculum is diverse, addressing several aspects of the field.
Topics studied include housing and design, nutrition and foods, and family studies. Students are encouraged to use these courses not only to improve themselves as professionals and teachers but also to develop personal skills.
Most students who complete the family and consumer science degree program go on to teach in high schools, but there are also opportunities to work in human service agencies or product marketing. GreatValueColleges.net's mission is to help students get the most "bang for their buck" when it comes to getting a college degree. Read more at "50 Great Value Colleges for Family and Consumer Sciences 2016-2017."